Friends Chapters
FRIENDS created a network of chapters to be the voice of their local communities.
This volunteer network is the backbone of our organization.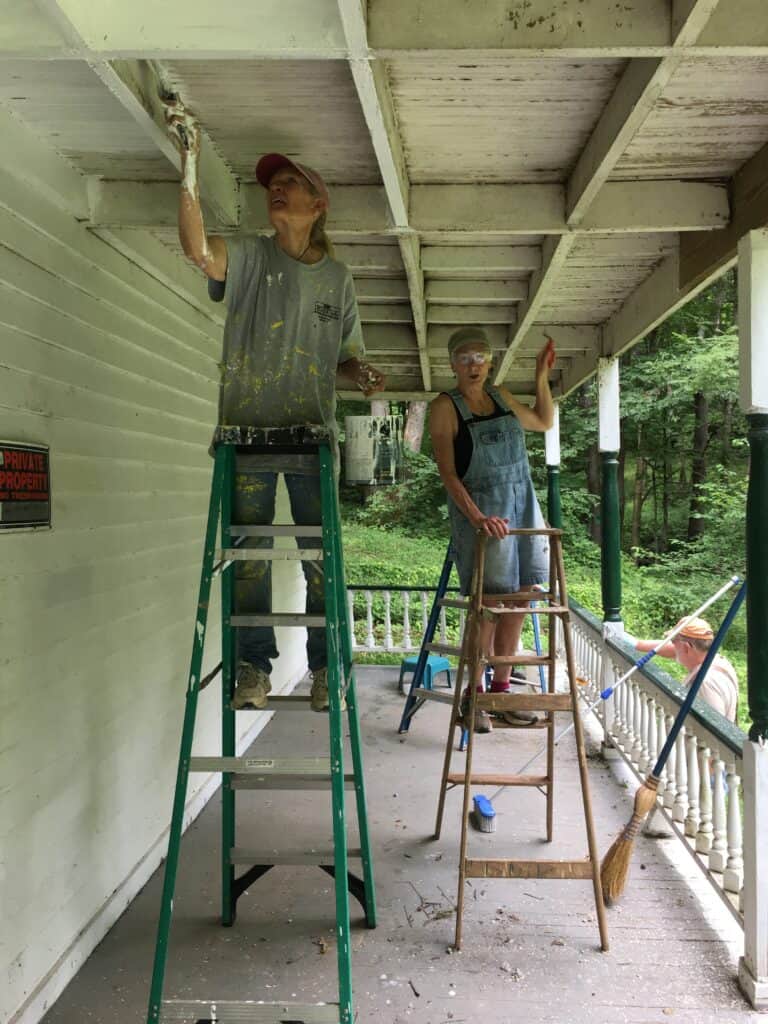 Future Stewards
The FRIENDS future stewards program focuses on getting the youth of all ages to enjoy the natural beauty of the Blue Ridge. These programs are designed to educate today's youth about nature and the natural beauty of our area.

Alternative Break
FRIENDS Chapters host Alternative Break Programs to provide college students an opportunity to be immersed in a Blue Ridge community and engage in volunteer service as an alternative to traditional spring or fall breaks. Each FRIENDS Alternative Break Program is focused on project needs, such as, but not limited to, restoration of assets or trail maintenance. If your college or university is interested in participating in this program, contact our office at staff@friendsbrp.org.
Youth Outdoors
The Youth Outdoors initiative focuses on the connection between children and the natural world. This program promotes outdoor opportunities. This program also highlights and addresses the barriers in getting children outside by engaging organizations that are part of the solution. Partnering with a FRIENDS Chapter engages the children in volunteer experiences getting them outdoors while also providing an educational component.

Lynn Davis was a leading force behind the creation of FRIENDS of the Blue Ridge Parkway (now FRIENDS of the Blue Ridge) in 1988 and has remained active with FRIENDS since then. In honor of her dedication, the Lynn Davis Scholarship Program has been established to assist students from Blue Ridge communities where our volunteer chapters operate.  Lynn is a lifelong learner and spent her career pouring her energies into serving communities and government agencies with an education focus so we can be good stewards of our natural world.
FRIENDS Programs

Maintenance
FRIENDS volunteers help meet the needs of their areas whether it is trash pickup, graffiti removal, trail maintenance, or other repairs.

Become a Volunteer

Community Partnerships
FRIENDS chapters often partner with local organizations, such as nature centers, museums, youth organizations, trail associations, town governments, and civic clubs, to increase the impact in their communities.